Babymoon carriers provide convenience, comfort, and flexibility for parents while supporting their baby's development in the best way possible. This is what makes us unique. Our design has been clinically proven. Our carriers are protected by two patents with over 30 innovation points.
Our story


What sets us apart.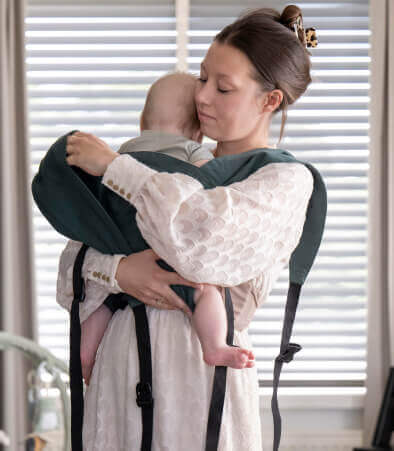 Easy does it.
Traditional slings are difficult to use. It often takes parents 6 tries to get it right. With only 3 buckles, Babymoon carriers are unparalleled in their ease of use. One hand, 3 clicks, and you're all set.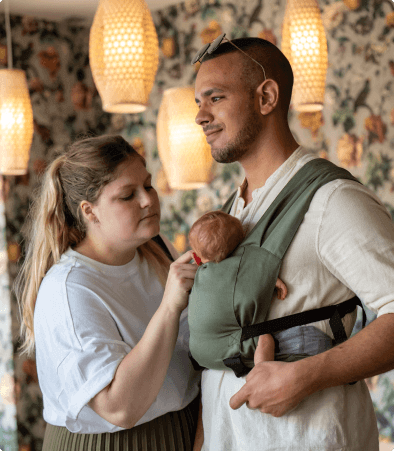 Comfort & safety.
The wide straps of our carriers make sure your baby's weight is evenly distributed. No back pain and no straps cutting into your shoulders.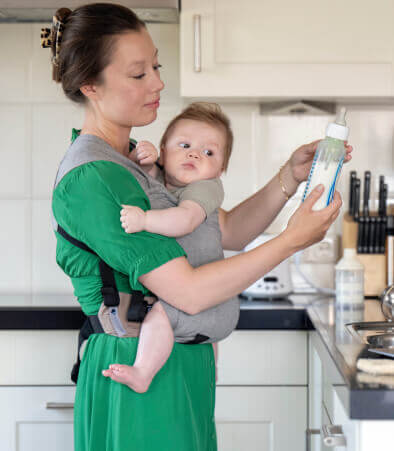 Supporting growth.
Our carriers are adjustable, and suitable for (almost) all parents and babies, from the moment they're born until toddlerhood. Buying various carriers is a thing of the past.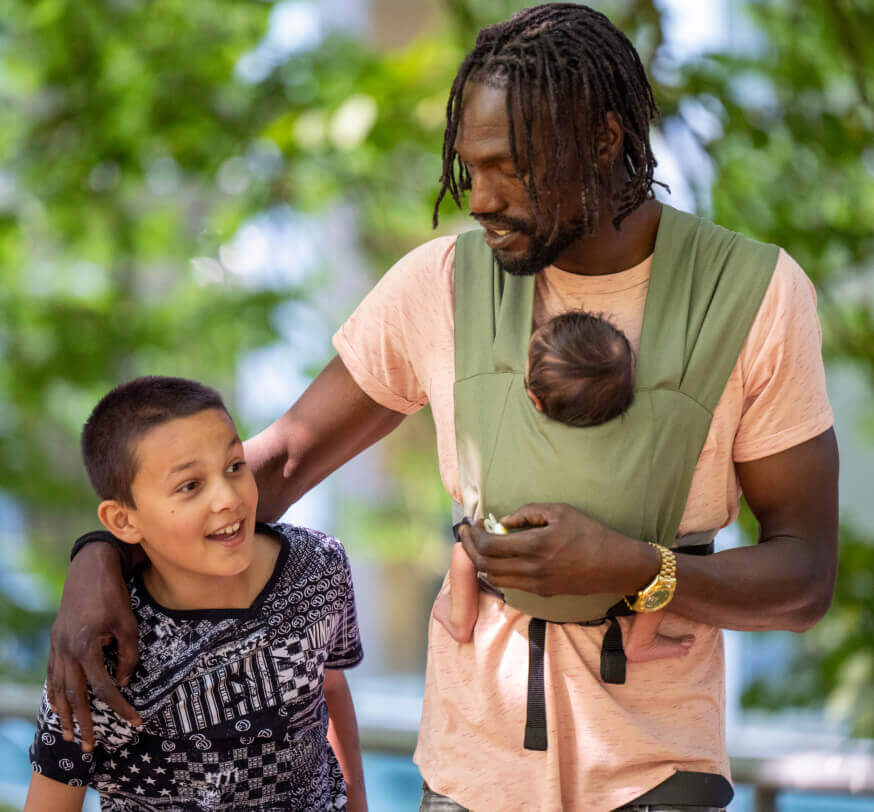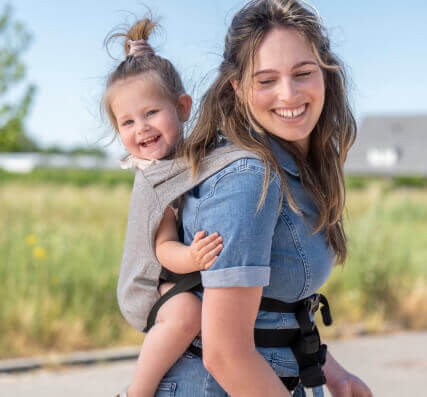 Versatile & flexible
Babymoon carriers can be worn in 8 different ways, for front, back, and hip carrying. Always guaranteeing the best support for your baby's spine and hips.
"As soon as you put on a Babymoon carrier, you get access to multiple carrying positions via the 'click & go" buckles. Therefore, you're always sure to use the best for you and your baby. Simple as that".
Our 2023 collection